Allpress Coffee Shots - 375ml
Specialty Coffee Concentrate – ready to mix, blend or bake.
Designed to make cold coffee convenient and consistently delicious; the hot-brewed and snap-chilled brewing process captures all of the complexity and richness of our signature espresso.
Check out some of our favourite recipes here >>
Roaster's Notes
We've reformulated Coffee Shots to deliver the iconic Allpress experience.
Blended to perfection and roasted to our signature profile; the sweet, balanced and complex flavour is the same specialty coffee found in our cafes. Expect smooth milk chocolate, sweet caramel body and a long, clean finish.
A 25ml shot contains 128mg of caffiene, which is about the same as a mug of filter coffee.
Each 375 ml bottle contains 15 serves, with a 12-month shelf life on every bottle.
Bean Origins
Brazil
Colombia
Guatemala
Sumatra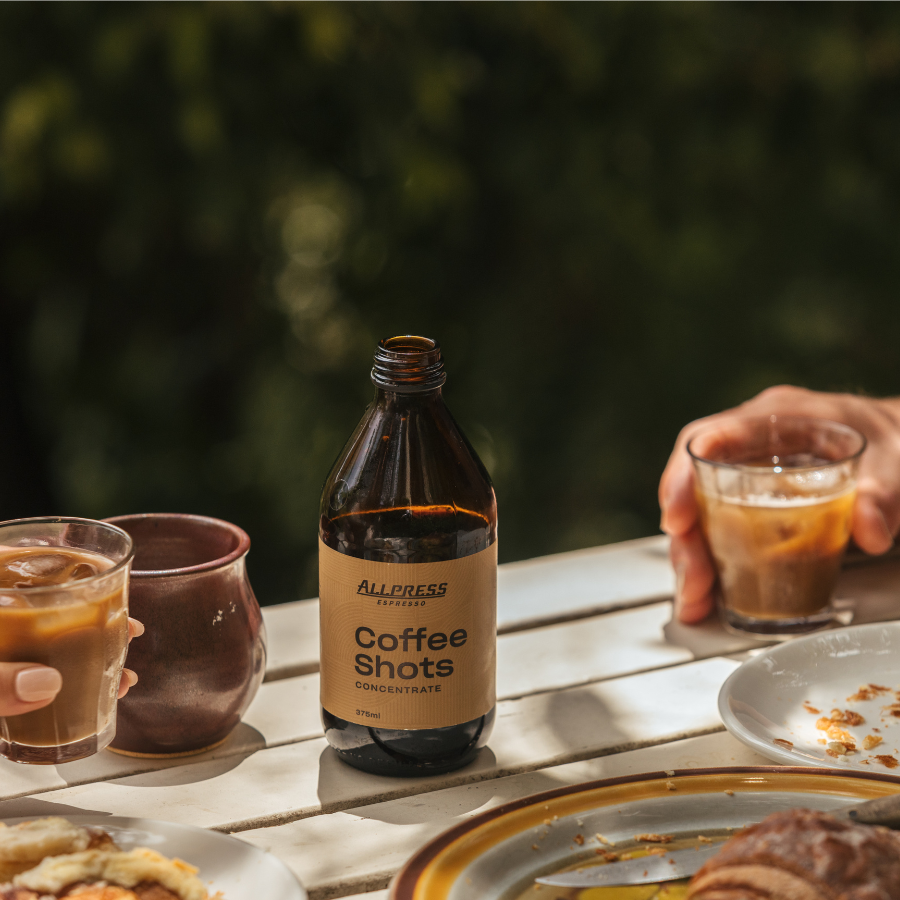 Whether it's an iced latte, an espresso martini or a coffee-drenched tiramisu – Allpress Coffee Shots has you covered.