A sourcing partnership we're incredibly proud of. The perfect everyday filter with delicious notes of milk chocolate, brown sugar, dried fruits, and crisp apple.
A classic example of quality washed Cauca coffee; sparkling acidity and deep sweetness — we have sourced this coffee since 2011. 
You can support and accelerate the investment in this proud coffee-growing community by purchasing a bag and donating to the Allpress Fund.
Roaster's Notes
Our decade-long collaboration with buyer Mario Trochez and exporter Racafé provides improved infrastructure for growers in the Pescador region, north-east of Cauca, Colombia. Small-holder farms are paid a premium for their highest quality coffee to reinvest in their farms through the construction of processing infrastructure.
To reduce processing coffees exposure to the elements and pests, drying tunnels are being constructed from proceeds of this campaign to increase the quality of coffee throughout the Pescador region.
The Pescador is a key component of our Iconic Allpress Espresso Blend and A.R.T Espresso Roast.
Learn more here >>
Bean Origins
Colombia Cauca Pescador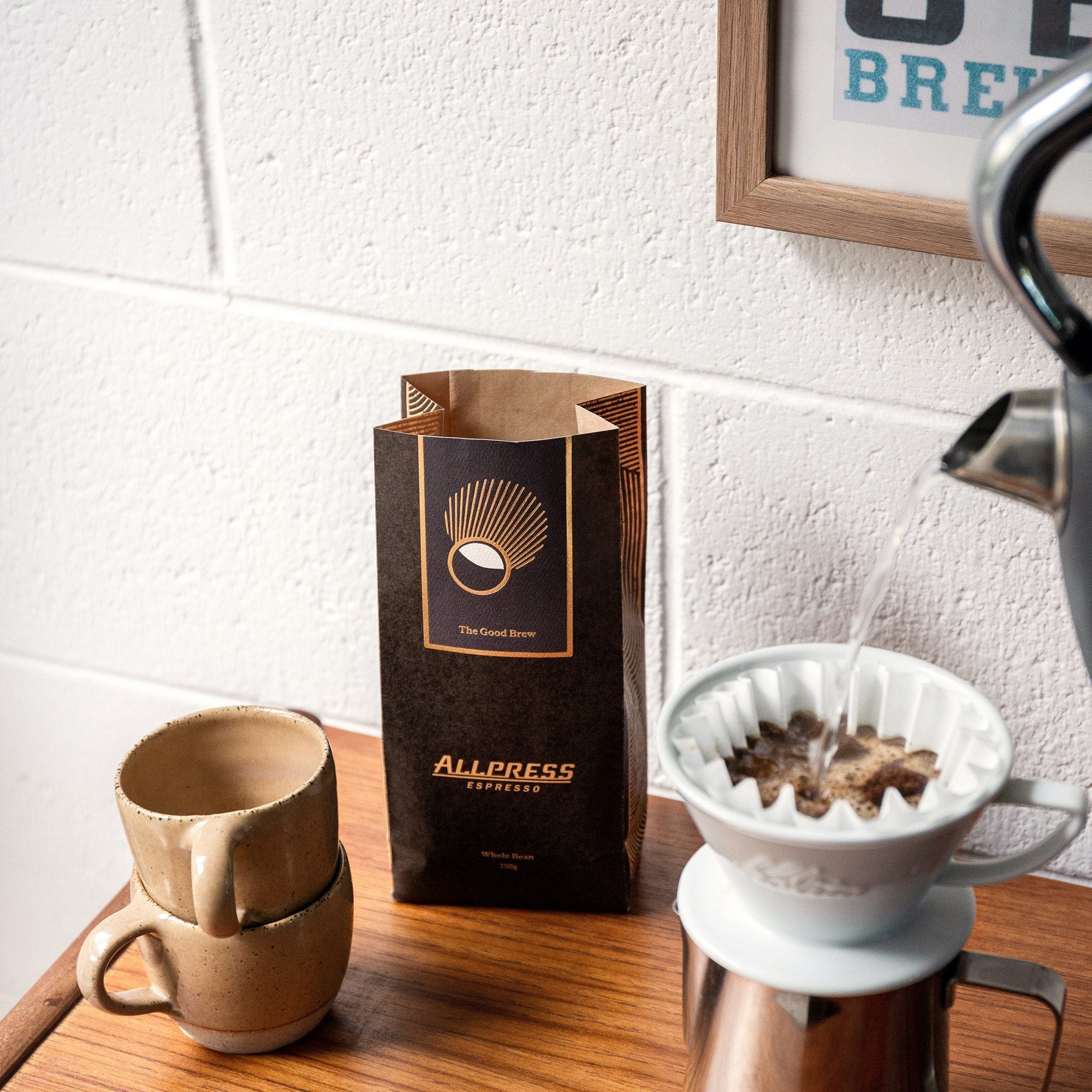 The perfect everyday filter with delicious notes of milk chocolate, brown sugar, dried fruits & crisp apple