A floral cup with notes of peach and brown sugar, this new addition to our Galaxy is washed and certified organic. 

A delicious daily drinking coffee, produced by the indigenous farmers of San Martin Jilotopeque region in Guatemala, known for its rich agriculture and coffee history.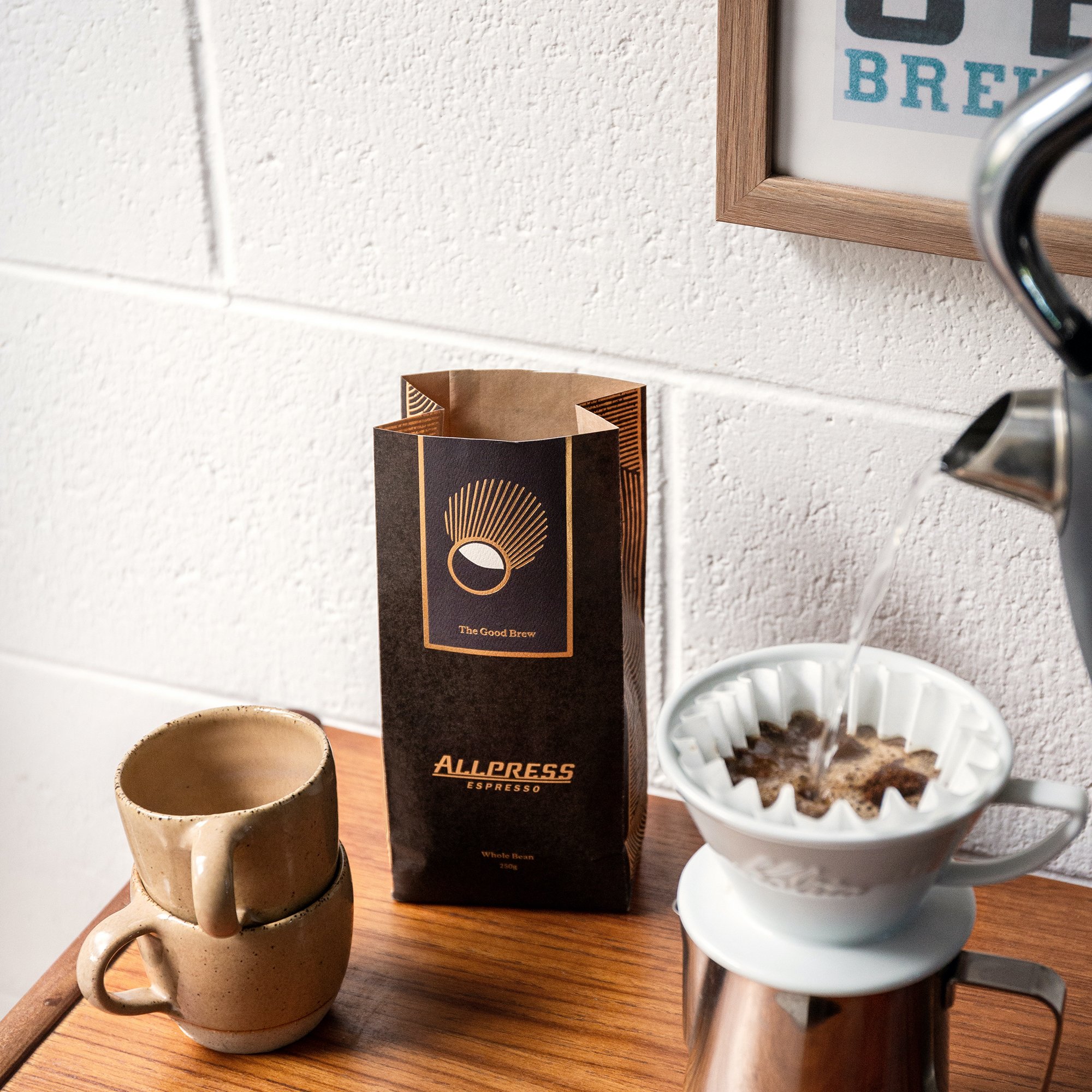 Say hello to a new home for your coffee. Same great flavour, now in a commercially compostable bag.
Roaster's Notes
Guatemala boasts a variety of growing regions and conditions that produce spectacular coffee.
In the municipality of San Martín Jilotepeque, Chimaltenango, indigenous families have been cultivating coffee for generations. Coffee was introduced to this region over two hundred years ago during the Spanish-conquest period.
In 2009 the farmers of this region formed a cooperative with the goal of commercialising coffee, offering their members financing and other support for improving farming and processing.
Bean Origins
Guatemala San Martin
Jilotepeque, Chimaltenango
Washed, Organic Certified
1800 MASL