Coffee Capsules Gift Pack
Not sure where to start? Purchase this gift pack to try our full range of Allpress Coffee Pods, including one pack of each blend - 30 Capsules total. 

Allpress Espresso Blend (10 caps): Everything we think espresso should be; sweet, balanced and complex. 
A.R.T. Espresso Roast (10 caps): The strong one. A.R.T. Espresso Roast is the perfect capsule for your morning flat white. It's as big, fat and chocolatey as it gets.
Haus Decaf Blend (10 caps): Rich, bold and roasted to our signature profile. Haus Decaf is our promise to never compromise on great flavour; morning, noon or night.
Nespresso® Compatible.
________
We've temporarily run out of our specialty capsules. New stock will be back soon.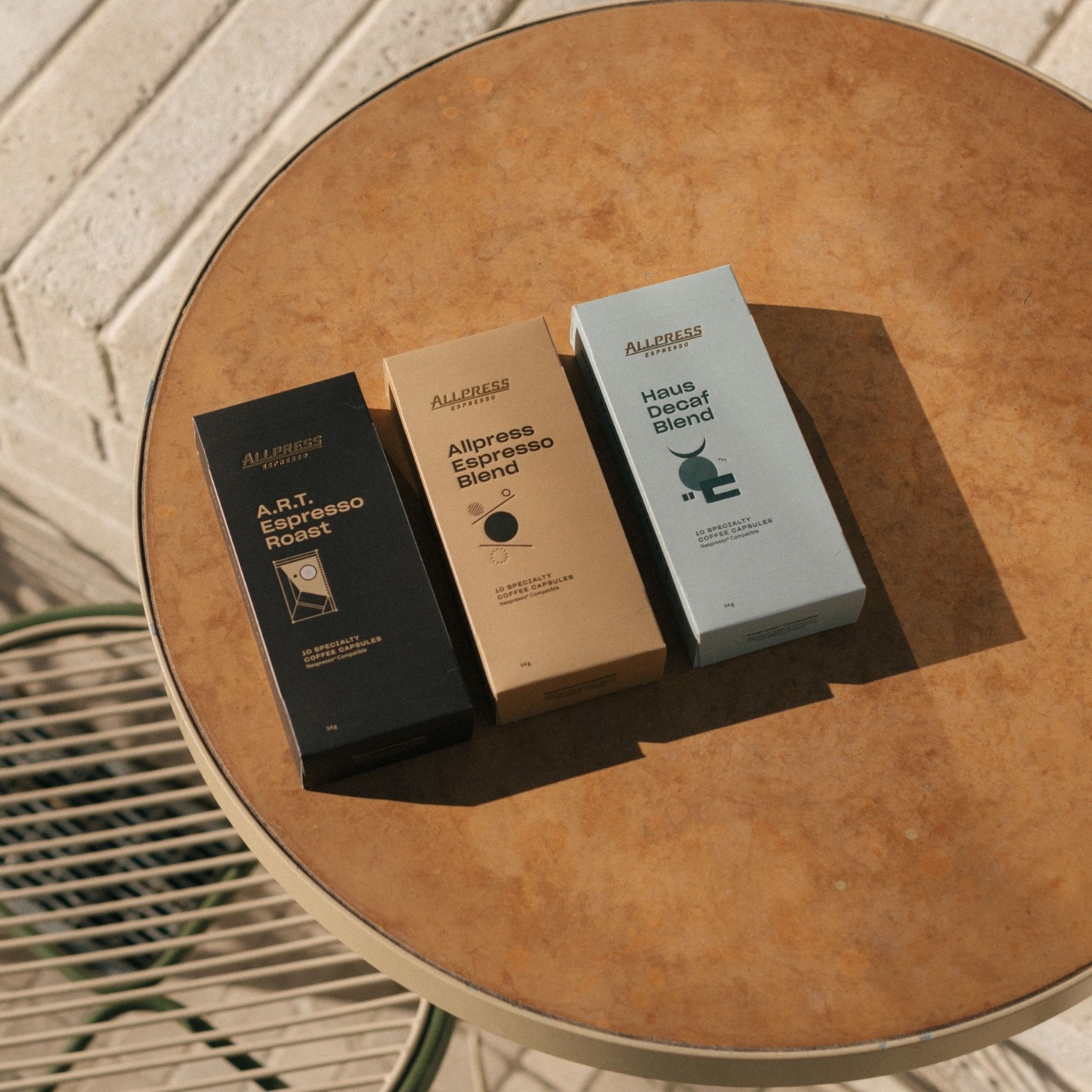 These might look like ordinary capsules but we've squeezed in three decades of coffee roasting expertise to deliver the ultimate brew.
Roaster's Notes
It has taken us 18 months to develop an espresso capsule that lives up to our promise of Iconic Flavour. Here's how we did it.
The Coffee: The same specialty grade coffees used by the best independent cafes in the world.
The Recipes: We reformulated our classic blends to highlight the rich caramel sweetness and increase depth.
The Grind: Our capsule espresso extracts slower than other capsules thanks to the super-consistent grind of our high-tech roller grinder.
The Roast: We threw the rule book out the window and completely redesigned our roast profile with a high top temperature to maximise the solubility of the coffee.