Bahen & Co x Allpress - Gift Pack
Not sure which to try first?
We've bundled all three Bahen & Co chocolates together for the ultimate flavour experience.
Hazelnut Praline; silky smooth with notes of roast hazelnut, nutty praline and subtle citrus.
Coffee Espresso; velvety espresso with a long, sweet aftertaste.
Café Latte; delicate and delicious with notes of caramel, shortbread and a hint of coffee.
Handcrafted in Margaret River in Western Australia. 
Learn more here >>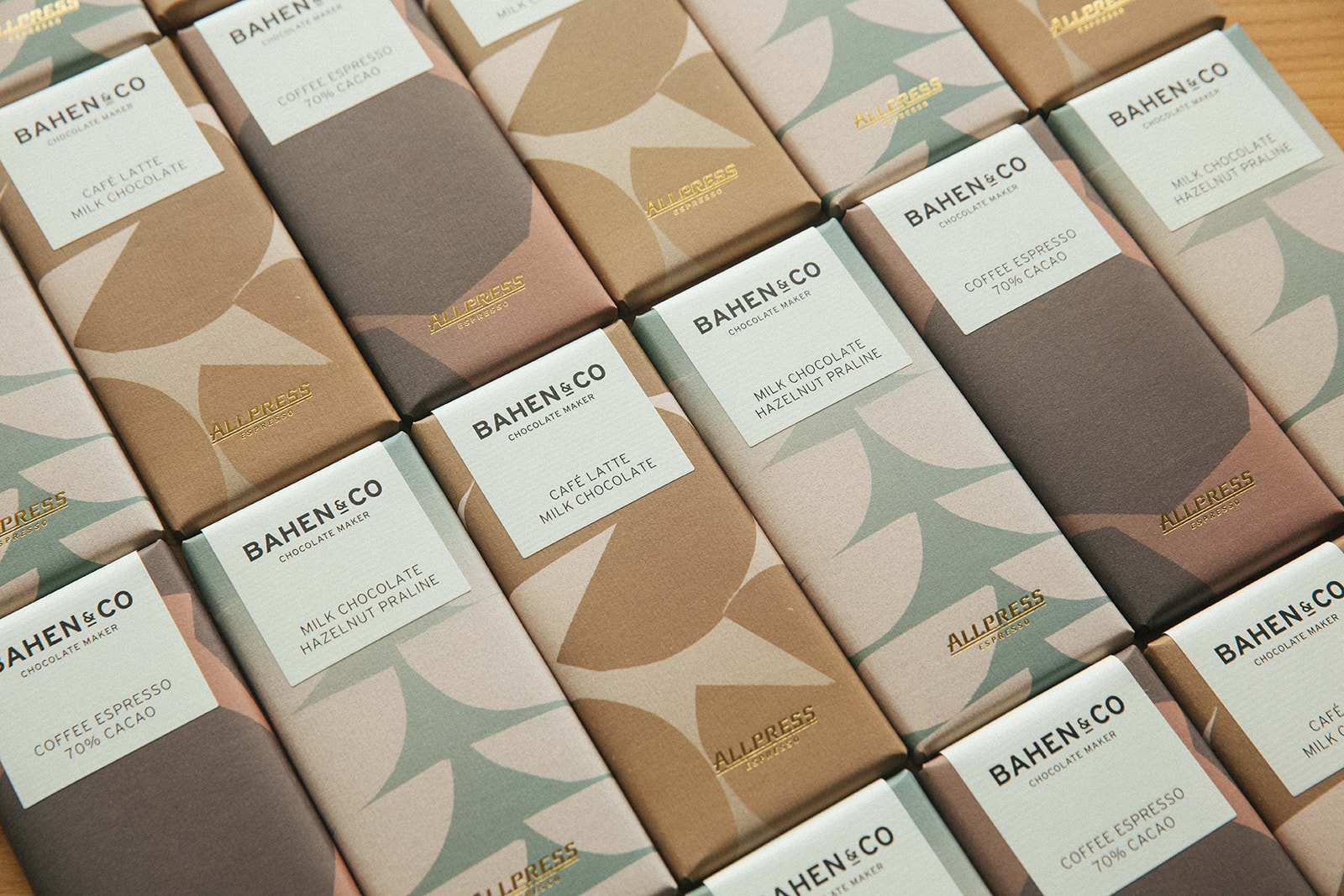 Smooth and creamy milk chocolate combined with our sweet, balanced and complex signature blend.